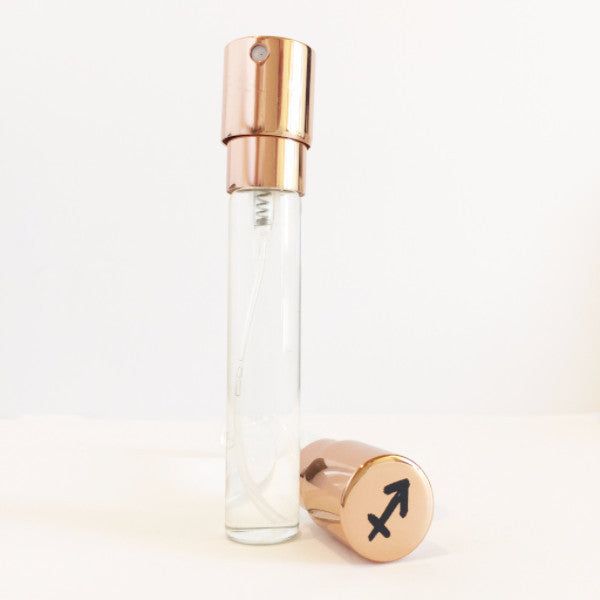 150 SPRAYS
You can also refill your original Twist & Spritz vial with the 1.7oz full size bottle. We include a pipette for free so you can easily transfer the liquid between bottles.
11/22 - 12/21
ScentScope™: Straight-shooting Sagittarius lives the free spirit life; curiosity drives them to explore every corner. They're happiest with space to play. Sparks fly with their smile. 
Perfume Tip: Spray the hips for an exotically sweet aura.
Intention: Adventure
To mindfully manifest your day, speak the poem when wearing the perfume to unleash the inspired intention into the universe. 
Fly as free as shooting arrows
Into lands of sweet shadow
Thrill me with chance discoveries
Light my sky with adventure stories
Notes: Strawberry, Blackberry, Raspberry, Plum, Bergamot, Jasmine, Creamy Vanilla Madagascar, Musk.
Made with Certified Organic Alcohol Derived from Grapes