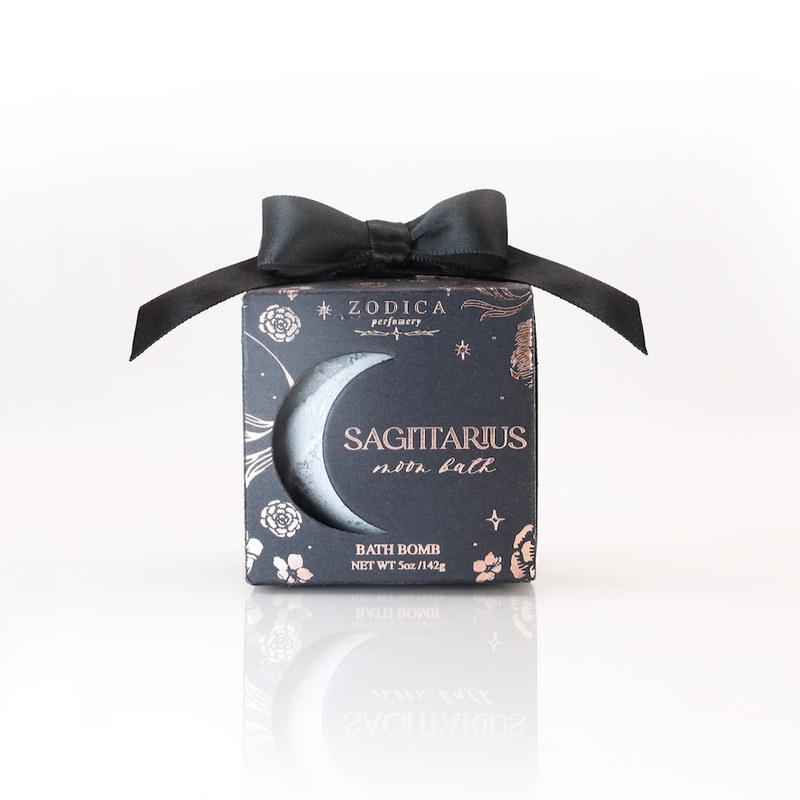 Bathe in sync with the new moon or anytime you want to reflect and set intentions. Ready-to-gift packaging with a bow that doubles as a hair tie. 
Activated Charcoal for deep cleansing
Olive Oil for a self-love glow-up
Aromatherapy sets the vibe
Ingredients: Sodium bicarbonate, citric acid, magnesium sulfate (epsom salt), fragrance (parfum), olea europaea (olive) fruit oil, water (aqua), polysorbate 80, activated charcoal, sodium chloride (pink himalayan salt). 
KEYNOTES:
♈️ Aries: Cinnamon, Amber, Vanilla
♉️ Taurus: Geranium, Lily of the Valley, Sandalwood
♊️ Gemini: Grapefruit, Clementine, Mimosa Flower
♋️ Cancer: Rose, Violet, Plum
♌️ Leo: Honeysuckle, Gardenia, Mandarin
♍️ Virgo: Apple, Pomegranate, Pink Magnolia
♎️ Libra: Peach, Mango, Freesia
♏️ Scorpio: Oak Moss, Ylang-Ylang, Patchouli
♐️ Sagittarius: Strawberry, Jasmine, Musk
♑️ Capricorn: Yuzu, Sage, Lavender
♒️ Aquarius: Verbena, Cardamom, White Fir
♓️ Pisces: Neroli, Water Lotus, Cucumber