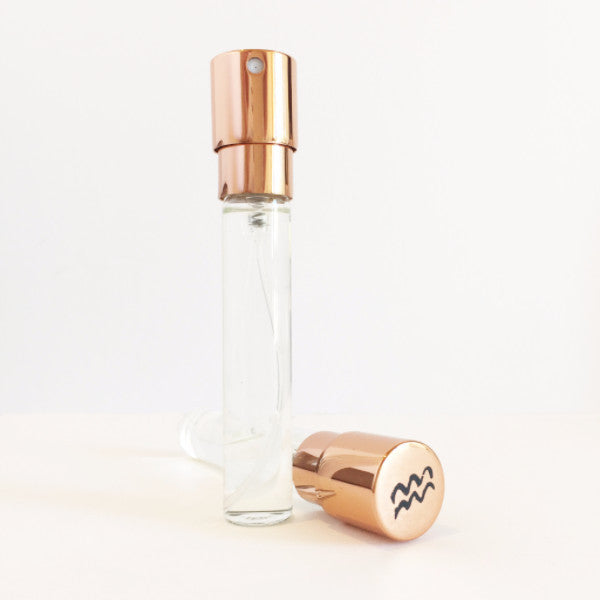 150 SPRAYS
You can also refill your original Twist & Spritz vial with the 1.7oz full size bottle. We include a pipette for free so you can easily transfer the liquid between bottles.
1/20 to 2/18
ScentScope™: Freedom-loving Aquarius radiates light, captivating others with an endlessly bright mind. As emotional rebels, they seek space to find clarity in their inner lives.
Tip: Spritz the ankles for an unrestricted aura that elevates.
Intention: Moxie
To mindfully manifest your day, speak the poem when wearing the perfume to unleash the inspired intention into the universe. 
Frozen air fill every last corner
Shatter my mould, be my transformer
Raise me up to touch the sky
Rules defied I will amplify
Notes: White Fir, Bergamot, Verbena, Freesia, Ylang Ylang, Cardamom, Verbena, Musk, Sandalwood, Patchouly, Muguet and Violet.
Made with Certified Organic Alcohol Derived from Grapes
8ML / .27oz